Mr. N.T Poojari always had a longing to introduce the authentic Mangalorean cuisine to the people who love seafood. To realize the same, he got into a partnership with Mahesh Lunch Home and launched this famous seafood restaurant's branches in Mumbai, Thane & Pune.
Our Vision
To be one of the best restaurants that consistently delights customers
Our Values
Passion for Food | Customer Service | Retain Customer | Teamwork
As the saying goes 'Fortune favors the brave', Mahesh Lunch Home at Pune instantly came in the list of most visited restaurants. Shiv Sagar Foods & Resorts Pvt. Ltd. now serves its guests through a series of Fast Food & Fine Dine restaurants, Lounge Bars & Banquets.
Brands under Shiv Sagar Foods & Resorts Pvt. Ltd.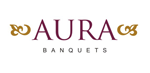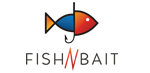 Partner Brands